Global Family Day (International)
45 BC    The Julian calendar takes effect for the first time.
1449      Lorenzo de' Medici (born), Italian politician (died 1492)
1502      The present-day location of Rio de Janeiro, Brazil is first explored by the Portuguese.
1748      Johann Bernoulli (died), Swiss mathematician (born 1667)
1752      Betsy Ross (born), American seamstress, designed the Flag of the United States (died 1836)
1772      The first traveler's cheques, which can be used in 90 European cities, go on sale in London, England, Great Britain.
1773      The hymn that became known as "Amazing Grace", then titled "1 Chronicles 17:16–17" is first used to accompany a sermon led by John Newton in Olney, England.
1782      Johann Christian Bach (died), German composer (born 1735)
1788      First edition of The Times of London, previously The Daily Universal Register, is published.
1800     The Dutch East India Company is dissolved.
1808     The importation of slaves into the United States is banned.
1847      The world's first "Mercy" Hospital is founded in Pittsburgh, Pennsylvania by the Sisters of Mercy
1854      James George Frazer (born), Scottish anthropologist (died 1941)
1861      Porfirio Díaz conquers Mexico City, Mexico.
1863      The Emancipation Proclamation takes effect in Confederate territory.
1863      The first claim under the Homestead Act is made by Daniel Freeman for a farm in Nebraska.
1879      William Fox, Hungarian-American film producer, founded the Fox Film Corporation and Fox Theatres (died 1952)
1880     Ferdinand de Lesseps begins French construction of the Panama Canal.
1885      Twenty-five nations adopt Sandford Fleming's proposal for standard time (and also, time zones)
1890      The Rose Parade in Pasadena, California, is first held.
1892      Ellis Island opens to begin processing immigrants into the United States.
1894      The Manchester Ship Canal, England, is officially opened to traffic.
1895      J. Edgar Hoover (born), American 1st Director of the Federal Bureau of Investigation (died 1972)
1898      New York, New York annexes land from surrounding counties, creating the City of Greater New York. The four initial boroughs, Manhattan, Brooklyn, Queens, and The Bronx are joined on 25 January  by Staten Island to create the modern city of five boroughs.
1902      The first American college football bowl game, the Rose Bowl between Michigan and Stanford, is held in Pasadena, California.
1908      For the first time, a ball is dropped in New York, New York's Times Square to signify the start of the New Year at midnight.
1912       The Republic of China is established.
1919       Rocky Graziano, (born) American boxer (died 1990)
1919       J. D. Salinger (born), American author (died 2010)
1932      The United States Post Office Department issues a set of 12 stamps commemorating the 200th anniversary of George Washington's birth.
1934      Alcatraz Island becomes a United States federal prison.
1937      Safety glass in vehicle windscreens becomes mandatory in the United Kingdom.
1939      Sydney, Australia, swelters in 45 ˚C (113 ˚F) heat, a record for the city.
1942      The Declaration by United Nations is signed by twenty-six nations.
1942      Country Joe McDonald (born), American singer-songwriter and guitarist (Country Joe and the Fish)
1945      Jacky Ickx (born), Belgian race car driver
1953      Hank Williams, Sr. (died), American singer-songwriter and guitarist (Drifting Cowboys) (born 1923)
1954      NBC makes the first coast-to-coast NTSC color broadcast when it telecast the Tournament of Roses Parade.
1958      The European Economic Community is established.
1958      Edward Weston (died), American photographer (born 1886)
1962      United States Navy SEALs established.
1970      Unix time begins at 00:00:00 UTC/GMT.
1971       Cigarette advertisements are banned on American television.
1972      Maurice Chevalier (died), French actor (born 1888)
1983      The ARPANET officially changes to using the Internet Protocol, creating the Internet.
1984      The original American Telephone & Telegraph Company is divested of its 22 Bell System companies as a result of the settlement of the 1974 United States Department of Justice antitrust suit against AT&T.
1985      The Internet's Domain Name System is created.
1985      The first British mobile phone call is made by Ernie Wise to Vodafone.
1989      The Montreal Protocol Protocol on Substances That Deplete the Ozone Layer comes into force.
1990      David Dinkins is sworn in as New York City's first black mayor.
1992      Russia is officially formed.
1992      Grace Hopper (died), American computer scientist and navy officer, co-developed COBOL (born 1906)
1993      Dissolution of Czechoslovakia: Czechoslovakia is divided into Slovakia and the Czech Republic.
1994      The North American Free Trade Agreement (NAFTA) comes into effect.
1995      The World Trade Organization is created.
1999      The Euro currency is introduced in 11 countries – members of the European Union (with the exception of the United Kingdom, Denmark, Greece and Sweden).
2002     Euro banknotes and coins become legal tender in twelve of the European Union's member states.
2002     Taiwan officially joins the World Trade Organization, as Chinese Taipei.
2004     Poland, Estonia, Latvia, Lithuania, Slovenia, Slovakia, Cyprus, Malta and the Czech Republic join the European Union.
2007     Bulgaria and Romania officially join the European Union.
2007     Adam Air Flight 574 disappears over Indonesia with 102 people on board.
2009     Sixty-six people die in a nightclub fire in Bangkok, Thailand.
2010      A suicide car bomber detonates at a volleyball tournament in Lakki Marwat, Pakistan, killing 105 and injuring 100 more.
2011      A bomb explodes as Coptic Christians in Alexandria, Egypt, leave a new year service, killing 23 people.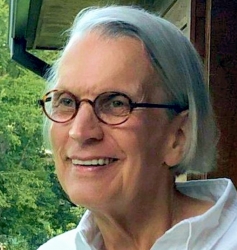 Interests include biological anthropology, evolution, social behavior, and human behavior. Conducted field research in the Tana River National Primate Reserve, Kenya and on Angaur, Palau, Micronesia, as well as research with captive nonhuman primates at the Yerkes National Primate Research Center and the Institute for Primate Research, National Museums of Kenya.