I am deeply saddened by the mass shooting and murder that occurred in Orlando over the past weekend.  Called the worst tragedy on American soil since 9/11, the mass killing at the Pulse nightclub is a vivid reminder that we are a violent country.  I have written about gun violence in previous posts and will not rehash the gruesome statistics.  We have all the evidence any sane person should require to see that our gun laws are impotent.  In defense of our precious, sacred, enshrined, untouchable, and deadly "Second Amendment" rights, we have experienced yet another horrific and needless loss of life.
Today there are makeshift shrines, tears, prayers, and mourning in Orlando and around the world for the innocent people who were out for a night of fun, only to be gunned down.  Politicians decry the heinous act.  Television pundits speculate on the shooter's motivation, his own sexual orientation, and any sordid details of his past that can be dredged to the surface.  Many words of condemnation have been and will be uttered over the next few days.  The killer is described as a "lone wolf, a self-radicalized terrorist".  Alarmists demand decisive and immediate action.  Talk of immigration bans and bans on the sale of infamous AR-15 will be heard.
But what will happen?  Absolutely nothing.  All of the outrage and vitriol will soon fade and it will be business as usual in our statehouses and in Washington.  Why, you ask?  Because the firearm industry and the NRA does not want change.  Politicians are bought and paid for by corporate wealth, and so long as our elections are based on money the carnage will continue.  All of the feigned outrage and patriotic rhetoric aside… guns and war are good for business.  Corporate America only gives a damn about the innocent people that are killed, so long as it does not affect the bottom line.
Let's face it, we are violent culture.  We embrace conflict and confrontation.  As far as controlling gun violence in the US, we might as well disabuse ourselves of that notion as soon as possible.  There are far too many weapons in the hands of American citizens, both legal and illegal, to ever do anything about the violence.  For all our talk about a civilized society, we are not.  Regrettably, Americans have been lulled into complacency about gun violence.  No amount of rhetoric will stop the proliferation and use of guns in our society.  For me, I am through writing about it.  I have to take a hard look at my own values and answer the question, "Can I live with it?".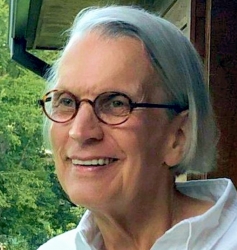 Interests include biological anthropology, evolution, social behavior, and human behavior. Conducted field research in the Tana River National Primate Reserve, Kenya and on Angaur, Palau, Micronesia, as well as research with captive nonhuman primates at the Yerkes National Primate Research Center and the Institute for Primate Research, National Museums of Kenya.