1053    Emperor Shirakawa of Japan (born) (died 1129)
1304   Pope Benedict XI (died) (born 1240)
1307    Edward I of England (died) (born 1239)
1456    A retrial verdict acquits Joan of Arc of heresy 25 years after her death.
1520    Spanish conquistadores defeat a larger Aztec army at the Battle of Otumba.
1534    European colonization of the Americas: first known exchange between Europeans and natives of the Gulf of St. Lawrence in New Brunswick.
1575    Raid of the Redeswire, the last major battle between England and Scotland.
1585    The Treaty of Nemours abolishes tolerance to Protestants in France.
1586    Thomas Howard (born), 21st Earl of Arundel, English courtier (died 1646)
1647    Thomas Hooker (died), English minister, founded the Colony of Connecticut (born 1586)
1730    Olivier Levasseur (died), French pirate (born 1690)
1752    Joseph Marie Jacquard (born), French merchant, invented the Jacquard loom (died 1834)
1777    American Revolutionary War: American forces retreating from Fort Ticonderoga are defeated in the Battle of Hubbardton.
1834   In New York City, four nights of rioting against abolitionists began.
1843   Camillo Golgi (born), Italian physician, Nobel Prize laureate (died 1926)
1846   Mexican–American War: American troops occupy Monterey and Yerba Buena, thus beginning the U.S. acquisition of California.
1860   Gustav Mahler (born), Austrian composer (died 1911)
1863   United States begins its first military draft; exemptions cost $300.
1865    American Civil War: four conspirators in the assassination of President Abraham Lincoln are hanged.
– David Herold (died) (born 1842)
– George Atzerodt (died) (born 1833)
– Lewis Payne (died) (born 1844)
– Mary Surratt (died) (born 1823)
1880   Otto Frederick Rohwedder (born), American engineer, invented sliced bread (died 1960)
1887   Marc Chagall (born), Russian painter (died 1985)
1890   Henri Nestlé (died), German businessman, founded Nestlé (born 1814)
1891    Virginia Rappe (born), American model and actress (died 1921)
1898   U.S. President William McKinley signs the Newlands Resolution annexing Hawaii as a territory of the United States.
1904   Simone Beck (born), French chef and author (died 1991)
1906   Anton Karas (born), Austrian zither player (died 1985)
1906   Satchel Paige (born), American baseball player (died 1982)
1907    Florenz Ziegfeld, Jr. staged his first Follies on the roof of the New York Theater in New York City.
1911     Gian Carlo Menotti (born), Italian-American composer (died 2007)
1911     The United States, Great Britain, Japan, and Russia sign the North Pacific Fur Seal Convention of 1911 banning open-water seal hunting, the first international treaty to address wildlife preservation issues.
1927    Doc Severinsen (born), American trumpet player
1928   Sliced bread is sold for the first time (on the inventor's 48th birthday) by the Chillicothe Baking Company of Chillicothe, Missouri.
1930   Arthur Conan Doyle (died), Scottish physician and author, created Sherlock Holmes (born 1859)
1930   Industrialist Henry J. Kaiser begins construction of the Boulder Dam (now known as Hoover Dam).
1932    Joe Zawinul (born), Austrian-American keyboard player and composer (Weather Report) (died 2007)
1933    David McCullough (born), American historian and author
1936    Jo Siffert (born), Swiss race car driver (died 1971)
1940   Ringo Starr (born), English singer-songwriter, drummer, and actor (The Beatles, Ringo Starr & His All-Starr Band, and Plastic Ono Band)
1941    Jim Rodford (born), English bass player (The Kinks, The Swinging Blue Jeans, The Zombies, The Kast Off Kinks, and Argent)
1941    World War II: U.S. forces land in Iceland, taking over from an earlier British occupation.
1944    World War II: Largest Banzai charge of the Pacific War at the Battle of Saipan.
1946    Howard Hughes nearly dies when his XF-11 reconnaissance aircraft prototype crashes in a Beverly Hills neighborhood.
1947    Rob Townsend (born), English drummer (Family, The Blues Band, The Manfreds, and Axis Point)
1947    The Roswell incident, the (supposed) crash of an alien spaceship near Roswell in New Mexico.
1949    Shelley Duvall (born), American actress and producer
1950    Fats Navarro (died), American trumpet player and composer (born 1923)
1952    The ocean liner SS United States passes Bishop Rock on her maiden voyage, breaking the transatlantic speed record to become the fastest passenger ship in the world.
1953    Ernesto "Che" Guevara sets out on a trip through Bolivia, Peru, Ecuador, Panama, Costa Rica, Nicaragua, Honduras, and El Salvador.
1954    Elvis Presley makes his radio debut when WHBQ Memphis played his first recording for Sun Records, "That's All Right."
1958    U.S. President Dwight D. Eisenhower signs the Alaska Statehood Act into law.
1959    Jessica Hahn (born), American model and actress
1967    Vivien Leigh (died), Indian-English actress and singer (born 1913)
1975    Ruffian (died), American race horse (born 1972)
1978    The Solomon Islands becomes independent from the United Kingdom
1980   During the Lebanese Civil War, 83 Tiger militants are killed during what will be known as the Safra massacre.
1980   Institution of sharia law in Iran.
1981    U.S. President Ronald Reagan appoints Sandra Day O'Connor to become the first female member of the Supreme Court of the United States.
1983   Cold War: Samantha Smith, a U.S. schoolgirl, flies to the Soviet Union at the invitation of Secretary General Yuri Andropov.
1985    Boris Becker becomes the youngest player ever to win Wimbledon at age 17
1986   Ana Kasparian (born), American journalist and producer
1987    Germaine Thyssens-Valentin (died), Dutch-French pianist (born 1902)
1988   Ilan Rubin (born), American drummer (Angels & Airwaves, Nine Inch Nails, Lostprophets, Denver Harbor, and Fenix TX)
1990   Bill Cullen (died), American game show host (born 1920)
1997    The Turkish Armed Forces withdraw from northern Iraq after assisting the Kurdistan Democratic Party in the Iraqi Kurdish Civil War.
2002   A scandal breaks out in the United Kingdom when news reports accuse MI6 of sheltering Abu Qatada, the supposed European Al-Qaeda leader.
2003   NASA Opportunity rover, MER-B or Mars Exploration Rover           B, was launched into space aboard a Delta II rocket.
2005   A series of four explosions occurs on London's transport system killing 56 people including four alleged suicide bombers and injuring over 700 others.
2006   Syd Barrett (died), English singer-songwriter and guitarist (Pink Floyd and Stars) (born 1946)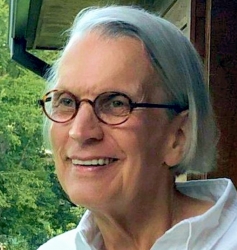 Interests include biological anthropology, evolution, social behavior, and human behavior. Conducted field research in the Tana River National Primate Reserve, Kenya and on Angaur, Palau, Micronesia, as well as research with captive nonhuman primates at the Yerkes National Primate Research Center and the Institute for Primate Research, National Museums of Kenya.