649     Goar of Aquitaine (died), French-German priest and bishop (born 585)
1189    Henry II of England (died) (born 1133)
1189    Richard I "the Lionheart" accedes to the English throne.
1249    Alexander II of Scotland (died) (born 1198)
1348   Pope Clement VI issues a papal bull protecting the Jews accused of having caused the Black Death.
1476    Regiomontanus (died), German mathematician, astronomer, and astrologer (born 1436)
1483   Richard III is crowned King of England.
1484   Portuguese sea captain Diogo Cão finds the mouth of the Congo River.
1535    Sir Thomas More is executed for treason against King Henry VIII of England.
1553    Edward VI of England (died) (born 1537)
1557    King Philip II of Spain, consort of Queen Mary I of England, sets out from Dover to war with France, which eventually resulted in the loss of the City of Calais, the last English possession on the continent, and Mary I never seeing her husband again.
1560    The Treaty of Edinburgh is signed by Scotland and England.
1573    Córdoba, Argentina, is founded by Jerónimo Luis de Cabrera.
1580   Johann Stobäus (born), German lute player and composer (died 1646)
1609   Bohemia is granted freedom of religion.
1623    Jacopo Melani (born), Italian violinist and composer (died 1676)
1747    John Paul Jones (born), Scottish-American captain (died 1792)
1766    Alexander Wilson (born), Scottish-American poet, ornithologist, and illustrator (died 1813)
1777    American Revolutionary War: Siege of Fort Ticonderoga      After a bombardment by British artillery under General John Burgoyne, American forces retreat from Fort Ticonderoga, New York.
1779    Battle of Grenada: The French defeat British naval forces during the American Revolutionary War.
1781    Stamford Raffles (born), English politician, founded Singapore (died 1826)
1785    The dollar is unanimously chosen as the monetary unit for the United States.
1785    William Hooker (born), English botanist (died 1865)
1789    María Isabella of Spain (born) (died 1846)
1796    Nicholas I of Russia (born) (died 1855)
1817    Albert von Kölliker (born), Swiss anatomist and physiologist (died 1905)
1818    Adolf Anderssen (born), German chess player (died 1879)
1835    John Marshall (died), American captain and politician, 4th United States Secretary of State (born 1755)
1840   José María Velasco Gómez (born), Mexican painter (died 1912)
1854    In Jackson, Michigan, the first convention of the United States Republican Party is held.
1859    Verner von Heidenstam (born), Swedish poet and author, Nobel Prize laureate (died 1940)
1863   Ernst Merck (died), German businessman and politician (died 1811)
1868   Princess Victoria of the United Kingdom (born) (died 1935)
1884   Harold Stirling Vanderbilt (born), American businessman and sailor (died 1970)
1885   Louis Pasteur successfully tests his vaccine against rabies on Joseph Meister, a boy who was bitten by a rabid dog.
1886   Marc Bloch (born), French historian (died 1944)
1887   David Kalakaua, monarch of the Kingdom of Hawaii, is forced at gunpoint by Americans to sign the Bayonet Constitution giving Americans more power in Hawaii while stripping Hawaiian citizens of their rights.
1889   Paul Rinne (born), Estonian chess player (died 1946)
1892   3,800 striking steelworkers engage in a day-long battle with Pinkerton agents during the Homestead Strike, leaving 10 dead and dozens wounded.
1893   Guy de Maupassant (died), French author (born 1850)
1897    Richard Krautheimer (born), German-American historian and scholar (died 1994)
1907    George Stanley (born), Canadian soldier, historian, and author, designed the flag of Canada (died 2002)
1912    Heinrich Harrer (born), Austrian geographer and mountaineer (died 2006)
1914    Vince McMahon, Sr. (born), American wrestling promoter, founded WWE (died 1984)
1917    World War I: Arabian troops led by T. E. Lawrence ("Lawrence of Arabia") and Auda ibu Tayi capture Aqaba from the Ottoman Empire during the Arab Revolt.
1918    Sebastian Cabot (born), English-Canadian actor (died 1977)
1919    The British dirigible R34 lands in New York, completing the first crossing of the Atlantic Ocean by an airship.
1921    Nancy Reagan (born), American actress, 47th First Lady of the United States
1925    Bill Haley (born), American singer-songwriter and guitarist (Bill Haley & His Comets) (died 1981)
1925    Merv Griffin (born), American actor, singer, and producer, created Wheel of Fortune and Jeopardy! (died 2007)
1927    Alan Freeman (born), Australian-English radio host (died 2006)
1927    Janet Leigh (born), American actress and singer (died 2004)
1927    Pat Paulsen (born), American comedian and actor (died 1997)
1931    Della Reese (born), American actress and singer
1932    Herman Hertzberger (born), Dutch architect and educator
1932    Kenneth Grahame (died), Scottish author (born 1859)
1933    The first Major League Baseball All-Star Game is played in Chicago's Comiskey Park. The American League defeated the National League 4–2.
1937    Gene Chandler (born), American singer-songwriter and producer
1937    Ned Beatty (born), American actor
1939    Jet Harris (born), English bass player (The Shadows, The Jeff Beck Group, and The Vipers Skiffle Group) (died 2011)
1940   Storey Bridge, a major landmark in Brisbane, as well as Australia's longest cantilever bridge is formally opened.
1942    Anne Frank and her family go into hiding in the "Secret Annexe" above her father's office in an Amsterdam warehouse.
1944    Jackie Robinson refuses to move to the back of a bus, leading to a court martial.
1944    The Hartford Circus Fire, one of America's worst fire disasters, kills approximately 168 people and injures over 700 in Hartford, Connecticut.
1946    George W. Bush (born), American lieutenant and politician, 43rd President of the United States
1946    Peter Singer (born), Australian philosopher
1946    Sylvester Stallone (born), American actor, director, and screenwriter
1947    The AK-47 goes into production in the Soviet Union.
1957    Althea Gibson wins the Wimbledon championships, becoming the first black athlete to do so.
1957    John Lennon and Paul McCartney meet for the first time, as teenagers at Woolton Fete, 3 years before forming the Beatles.
1962    The Late Late Show, the world's longest-running chat show by the same broadcaster, airs on RTÉ One for the first time.
1962    William Faulkner (died), American author, Nobel Prize laureate (born 1897)
1964    Malawi declares its independence from the United Kingdom.
1971    Louis Armstrong (died), American singer and trumpet player (born 1901)
1973    Otto Klemperer (died), German conductor and composer (born 1885)
1975    The Comoros declares independence from France.
1976    Fritz Lenz (died), German geneticist (born 1887)
1977    Craig Handley (born), Welsh director, producer, and screenwriter
1986   Davis Phinney becomes the first American cyclist to win a road stage of the Tour de France.
1988   The Piper Alpha drilling platform in the North Sea is destroyed by explosions and fires. 167 oil workers are killed, making it the world's worst offshore oil disaster in terms of direct loss of life.
1995    In the Bosnian War, under the command of General Ratko Mladić, Serbia begins its attack on the Bosnian town of Srebrenica, and kills more than 8000 Bosniaks, in what then- UN Secretary-General Boutros Boutros-Ghali called "the worst crime on European soil since the Second World War".
1998   Roy Rogers (died), American actor and singer (born 1911)
1999    U.S. Army private Barry Winchell dies from baseball-bat injuries inflicted on him in his sleep the previous day by a fellow soldier, Calvin Glover, for his relationship with transgender showgirl and former Navy Corpsman Calpernia Addams.
2003   Buddy Ebsen (died), American actor, singer, and dancer (born 1908)
2003   The 70-metre Eupatoria Planetary Radar sends a METI message (Cosmic Call 2) to 5 stars: Hip 4872, HD 245409, 55 Cancri (HD 75732), HD 10307 and 47 Ursae Majoris (HD 95128). The messages will arrive to these stars in 2036, 2040, 2044 and 2049 respectively.
2006   The Nathula Pass between India and China, sealed during the Sino-Indian War, re-openes for trade after 44 years.
2009   Robert McNamara (died), American businessman and politician, 8th United States Secretary of Defense (born 1916)
2013   A Boeing 777 operating as Asiana Airlines Flight 214 crashes at San Francisco International Airport, killing 3 and injuring 181 of the 307 people on board.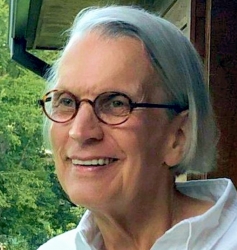 Interests include biological anthropology, evolution, social behavior, and human behavior. Conducted field research in the Tana River National Primate Reserve, Kenya and on Angaur, Palau, Micronesia, as well as research with captive nonhuman primates at the Yerkes National Primate Research Center and the Institute for Primate Research, National Museums of Kenya.