1539   Hernando de Soto claims Florida for Spain.
1608   Samuel de Champlain completes his third voyage to New France at Tadoussac, Quebec.
1621    The Dutch West India Company receives a charter for New Netherland.
1657    William Harvey (died), English physician (born 1578)
1726   James Hutton (born), Scottish geologist and physician (died 1797)
1781    Jack Jouett begins his midnight ride to warn Thomas Jefferson and the Virginia legislature of an impending raid by Banastre Tarleton.
1808  Jefferson Davis (born), American colonel and politician, President of the Confederate States of America (died 1889)
1839   In Humen, China, Lin Tse-hsü destroys 1.2 million kg of opium confiscated from British merchants, providing Britain with a casus belli to open hostilities, resulting in the First Opium War.
1861   Stephen A. Douglas (died), American politician (born 1813)
1862   A riot occurred at Wardsend Cemetery in the Sheffield, England, against rumors of bodysnatching from the grounds.
1864   Ransom E. Olds (born), American businessman, founded Oldsmobile and REO Motor Car Company (died 1950)
1875   Georges Bizet (died), French composer (born 1838)
1877   Ludwig Ritter von Köchel (died), Austrian botanist, composer, and publisher (born 1800)
1878   Barney Oldfield (born), American race car driver (died 1946)
1879   Raymond Pearl (born), American biologist (died 1940)
1885   In the last military engagement fought on Canadian soil, the Cree leader, Big Bear, escapes the North-West Mounted Police.
1888  The poem "Casey at the Bat", by Ernest Lawrence Thayer, is published in the San Francisco Examiner.
1889   The first long-distance electric power transmission line in the United States is completed, running 14 miles (23 km) between a generator at Willamette Falls and downtown Portland, Oregon.
1889   The transcontinental Canadian Pacific Railway is completed.
1897   Memphis Minnie (born), American singer-songwriter (died 1973)
1899   Johann Strauss II (died), Austrian composer (born 1825)
1900   Mary Kingsley (died), English explorer and author (born 1862)
1903   Eddie Acuff (born), American actor (died 1956)
1916    The National Defense Act is signed into law, increasing the size of the United States National Guard by 450,000 men.
1924   Colleen Dewhurst (born), Canadian-American actress (died 1991)
1924   Franz Kafka (died), Czech author (born 1883)
1924   Jimmy Rogers (born), American singer and guitarist (died 1997)
1925   Tony Curtis (born), American actor (died 2010)
1926   Allen Ginsberg (born), American poet (died 1997)
1927   Boots Randolph (born), American saxophonist (Million Dollar Band) (died 2007)
1931    Raúl Castro (born), Cuban politician, 17th Prime Minister of Cuba
1932   Lou Gehrig and his teammate Tony Lazzeri hit four home runs in one game, and hit for the natural cycle, respectively. These two feats are both less common than a perfect game, which has occurred twenty-one times in one-hundred and twenty years.
1936   Larry McMurtry (born), American author and screenwriter
1939   Ian Hunter (born), English singer-songwriter and guitarist (Mott the Hoople)
1940   World War II: The Battle of Dunkirk ends with a German victory and with Allied forces in full retreat.
1940   World War II: The Luftwaffe bombs Paris.
1942   Curtis Mayfield (born), American singer-songwriter and producer (The Impressions) (died 1999)
1942   World War II: Japan begins the Aleutian Islands Campaign by bombing Unalaska Island.
1943   In Los Angeles, California, white U.S. Navy sailors and Marines clash with Latino youths in the Zoot Suit Riots.
1946   Michael Clarke (born), American drummer (The Byrds, The Flying Burrito Brothers, and Firefall) (died 1993)
1947   Mickey Finn (born), English drummer (T.Rex, Mickey Finn's T-Rex, and Hapshash and the Coloured Coat) (died 2003)
1950   The first successful ascent of an "Eight Thousander"; the summit of Annapurna is reached by Maurice Herzog and Louis Lachenal.
1951    Jill Biden (born), American educator, 37th Second Lady of the United States
1952   Billy Powell (born), American keyboard player and songwriter (Lynyrd Skynyrd) (died 2009)
1959   Singapore was declared a self-governing state even though it was still a part of the British Empire.
1963   Pope John XXIII  (died) (born 1881)
1963   The Buddhist crisis: Soldiers of the Army of the Republic of Vietnam attack protesting Buddhists in Huế, South Vietnam, with liquid chemicals from tear-gas grenades, causing 67 people to be hospitalised for blistering of the skin and respiratory ailments.
1965   Mike Gordon (born), American singer, bass player, and director (Phish, Rhythm Devils, and SerialPod)
1965   The launch of Gemini 4, the first multi-day space mission by a NASA crew. Ed White, a crew member, performs the first American spacewalk.
1967   Anderson Cooper (born), American journalist and author
1968   Valerie Solanas, the author of SCUM Manifesto, attempts to assassinate Andy Warhol by shooting him three times.
1975    Ozzie Nelson (died), American actor, bandleader, producer, and director (born 1906)
1977    Roberto Rossellini (died), Italian director and screenwriter (born 1906)
1979   A blowout at the Ixtoc I oil well in the southern Gulf of Mexico causes at least 3,000,000 barrels (480,000 m3) of oil to be spilled into the waters, the second-worst accidental oil spill ever recorded.
1981   Carleton S. Coon (died), American anthropologist (born 1904)
1989   The government of China sends troops to force protesters out of Tiananmen Square after seven weeks of occupation.
1990   Robert Noyce (died), American physicist and businessman, co-founded the Intel Corporation (born 1927)
2001   Anthony Quinn (died), Mexican-American actor and producer (born 1915)
2003  Felix de Weldon (died), Austrian-American sculptor, designed the Marine Corps War Memorial (born 1907)
2006  Johnny Grande (died), American singer (Bill Haley & His Comets) (born 1932)
2009  David Carradine (died), American actor, director, and producer (born 1936)
2009  Sam Butera (died), American saxophonist (born 1927)
2010   Rue McClanahan (died), American actress (born 1934)
2011   Jack Kevorkian (died), American pathologist, author, and activist (born 1928)
2011   James Arness (died), American actor (died 1923)
2013   The trial of United States Army private Bradley Manning for leaking classified material to WikiLeaks begins in Fort Meade, Maryland.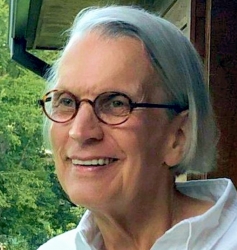 Interests include biological anthropology, evolution, social behavior, and human behavior. Conducted field research in the Tana River National Primate Reserve, Kenya and on Angaur, Palau, Micronesia, as well as research with captive nonhuman primates at the Yerkes National Primate Research Center and the Institute for Primate Research, National Museums of Kenya.