1452    Ludovico Sforza (born), Italian son of Francesco I Sforza (died 1508)
1549    The Jesuit priest Francis Xavier's ship reaches Japan.
1663    The English Parliament passes the second Navigation Act requiring that all goods bound for the American colonies have to be sent in English ships from English ports.
1667    Johann Bernoulli (born), Swiss mathematician (died 1748)
1694    A Royal charter is granted to the Bank of England.
1733    Jeremiah Dixon (born), English surveyor and astronomer (died 1779)
1740    Jeanne Baré (born), French explorer (died 1803)
1759    Pierre Louis Maupertuis (died), French mathematician and philosopher (born 1698)
1778    American Revolution: First Battle of Ushant   British and French fleets fight to a standoff.
1789    The first U.S. federal government agency, the Department of Foreign Affairs, is established (it will be later renamed Department of State).
1794    French Revolution: Maximilien Robespierre is arrested after encouraging the execution of more than 17,000 "enemies of the Revolution".
1818    Agostino Roscelli (born), Italian priest and founder of the Institute of Sisters of the Immaculata (died 1902)
1824   Alexandre Dumas (born), French author and playwright (died 1895)
1833   Thomas George Bonney (born), English geologist (died 1923)
1844   John Dalton (died), English physicist, meteorologist, and chemist (born 1776)
1857    José Celso Barbosa (born), Puerto Rican physician, sociologist, and politician (died 1921)
1862   Sailing from San Francisco, California to Panama City, Panama, the SS Golden Gate catches fire and sinks off Manzanillo, Mexico, killing 231.
1863   William Lowndes Yancey (died), American journalist and politician (born 1813)
1865    Welsh settlers arrive at Chubut in Argentina.
1866   The first permanent transatlantic telegraph cable is successfully completed, stretching from Valentia Island, Ireland, to Heart's Content, Newfoundland.
1882   Geoffrey de Havilland (born), English pilot and engineer, founded the de Havilland Aircraft Company (died 1965)
1886   Ernst May (born), German architect (died 1970)
1890   Vincent van Gogh shoots himself and dies two days later.
1900   Kaiser Wilhelm II makes a speech comparing Germans to Huns; for years afterwards, "Hun" would be a disparaging name for Germans.
1905    Leo Durocher (born), American baseball player and manager (died 1991)
1919    The Chicago Race Riot erupts after a racial incident occurred on a South Side beach, leading to 38 fatalities and 537 injuries over a five-day period.
1921    Researchers at the University of Toronto led by biochemist Frederick Banting prove that the hormone insulin regulates blood sugar.
1922    Norman Lear (born), American screenwriter and producer
1924    Vincent Canby (born), American critic (died 2000)
1929    The Geneva Convention of 1929, dealing with treatment of prisoners-of-war, is signed by 53 nations.
1931    Auguste Forel (died), Swiss myrmecologist, neuroanatomist, and psychiatrist (born 1848)
1931    Jerry Van Dyke (born), American actor and singer
1933    Nick Reynolds (born), American bongo player (The Kingston Trio) (died 2008)
1938   Gary Gygax (born), American game designer, co-created Dungeons & Dragons (died 2008)
1940   The animated short A Wild Hare is released, introducing the character of Bugs Bunny.
1941    Japanese troops occupy French Indochina.
1942    World War II: Allied forces successfully halt the final Axis advance into Egypt.
1944    Bobbie Gentry (born), American singer-songwriter and guitarist
1944    Jean-Marie Leblanc (born), French cyclist
1946    Gertrude Stein (died), American author and poet (born 1874)
1948   Peggy Fleming (born), American figure skater
1949    Initial flight of the de Havilland Comet, the first jet-powered airliner.
1949    Maureen McGovern (born), American singer and actress
1953    Fighting in the Korean War ends when the United States, China, and North Korea sign an armistice agreement. Syngman Rhee, President of South Korea, refuses to sign but pledges to observe the armistice.
1955    Bobby Rondinelli (born), American rock drummer (Blue Öyster Cult, Rainbow, Quiet Riot and Black Sabbath)
1957    Bill Engvall (born), American comedian and actor
1964    Vietnam War: 5,000 more American military advisers are sent to South Vietnam bringing the total number of United States forces in Vietnam to 21,000.
1973    Abe Cunningham (born), American drummer (Deftones and Phallucy)
1974    Watergate scandal: the House of Representatives Judiciary Committee votes 27 to 11 to recommend the first article of impeachment (for obstruction of justice) against President Richard Nixon.
1976    Former Japanese prime minister Kakuei Tanaka is arrested on suspicion of violating foreign exchange and foreign trade laws in connection with the Lockheed bribery scandals.
1977    Jonathan Rhys Meyers (born), Irish actor
1981    6 year old Adam Walsh, son of John Walsh is kidnapped in Hollywood, Florida and is found murdered two weeks later.
1981    British television: on Coronation Street, Ken Barlow marries Deirdre Langton, which proves to be a national event scoring massive viewer numbers for the show.
1983   Black July: 18 Tamil political prisoners at the Welikada high security prison in Colombo are massacred by Sinhalese prisoners, the second such massacre in two days.
1987    RMS Titanic Inc. begins the first expedited salvage of wreckage of the RMS Titanic.
1988   Frank Zamboni (died), American inventor and businessman, founded the Zamboni Company (born 1901)
1990   The Supreme Soviet of the Belarusian Soviet Republic declares independence of Belarus from the Soviet Union. Until 1996 the day is celebrated as the Independence Day of Belarus; after a referendum held that year the celebration of independence is moved to June 3.
1995    The Korean War Veterans Memorial is dedicated in Washington, D.C..
1996    Centennial Olympic Park bombing: in Atlanta, United States, a pipe bomb explodes at Centennial Olympic Park during the 1996 Summer Olympics. One woman (Alice Hawthorne) is killed, and a cameraman suffers a heart attack fleeing the scene. 111 are injured.
1999    Harry Edison (died), American trumpet player (Count Basie Orchestra) (born 1915)
1999    Tony Hawk lands the first 900 on a skateboard (2 and a half complete revolutions) at the fifth annual X Games in San Francisco, California.
2001   Leon Wilkeson (died), American bass player and songwriter (Lynyrd Skynyrd) (born 1952)
2002   Ukraine airshow disaster: a Sukhoi Su-27 fighter crashes during an air show at Lviv, Ukraine killing 85 and injuring more than 100 others, the largest air show disaster in history.
2003   Bob Hope (died), English-American actor, singer, and producer (born 1903)
2003   Vance Hartke (died), American lieutenant, lawyer, and politician (born 1919)
2005   STS-114: NASA grounds the Space Shuttle, pending an investigation of the continuing problem with the shedding of foam insulation from the external fuel tank. During ascent, the external tank of the Space Shuttle Discovery sheds a piece of foam slightly smaller than the piece that caused the Space Shuttle Columbia disaster; this foam does not strike the spacecraft.
2007   Phoenix News Helicopter Collision: news helicopters from Phoenix, Arizona television stations KNXV and KTVK collide over Steele Indian School Park in central Phoenix while covering a police chase;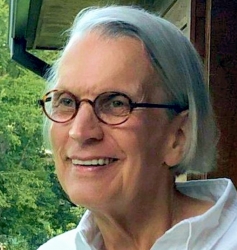 Interests include biological anthropology, evolution, social behavior, and human behavior. Conducted field research in the Tana River National Primate Reserve, Kenya and on Angaur, Palau, Micronesia, as well as research with captive nonhuman primates at the Yerkes National Primate Research Center and the Institute for Primate Research, National Museums of Kenya.