920     Rout of an alliance of Christian troops from Navarre and Léon against the Muslims at Pamplona.
1309   Henry VII is recognized King of the Romans by Pope Clement V.
1471    Pope Paul II (died) (born 1417)
1711     Lorenz Christoph Mizler (born), German physician, mathematician, and historian (died 1778)
1745    The first recorded women's cricket match takes place near Guildford, England.
1758    French and Indian War: the Siege of Louisbourg ends with British forces defeating the French and taking control of the Gulf of Saint Lawrence.
1775    The office that would later become the United States Post Office Department is established by the Second Continental Congress.
1788   New York ratifies the United States Constitution and becomes the 11th state of the United States.
1791    Franz Xaver Wolfgang Mozart (born), Austrian pianist, composer, and conductor (died 1844)
1803   The Surrey Iron Railway, arguably the world's first public railway, opens in south London, United Kingdom.
1822   José de San Martín arrives in Guayaquil, Ecuador, to meet with Simón Bolívar.
1841    Carl Robert Jakobson (born), Estonian politician, journalist and teacher (died 1882)
1842   Alfred Marshall (born), English economist (died 1924)
1854    Philippe Gaucher (born), French dermatologist (died 1918)
1855    Ferdinand Tönnies (born), German sociologist and philosopher (died 1936)
1856    George Bernard Shaw (born), Irish playwright and critic, Nobel Prize laureate (died 1950)
1861    American Civil War: George B. McClellan assumes command of the Army of the Potomac following a disastrous Union defeat at the First Battle of Bull Run.
1863   American Civil War: Morgan's Raid ends; At Salineville, Ohio, Confederate cavalry leader John Hunt Morgan and 360 of his volunteers are captured by Union forces.
1863   Sam Houston (died), American soldier and politician, 7th Governor of Texas (born 1793)
1875    Carl Jung (born), Swiss psychiatrist and psychotherapist (died 1961)
1882   Premiere of Richard Wagner's opera Parsifal at Bayreuth.
1891    France annexes Tahiti.
1894   Aldous Huxley (born), English author (died 1963)
1895    Gracie Allen (born), American actress and singer (died 1964)
1903   Estes Kefauver (born), American politician (died 1963)
1908   United States Attorney General Charles Joseph Bonaparte issues an order to immediately staff the Office of the Chief Examiner (later renamed the Federal Bureau of Investigation).
1909   Vivian Vance (born), American actress and singer (died 1979)
1915    James Murray (died), Scottish lexicographer and philologist (born 1837)
1922    Blake Edwards (born), American director, producer, and screenwriter (died 2010)
1922    Jason Robards (born), American actor and singer (died 2000)
1923    Jan Berenstain (born), American author and illustrator (died 2012)
1925    Antonio Ascari (died), Italian race car driver (born 1888)
1925    Gottlob Frege (died), German mathematician and philosopher (born 1848)
1925    William Jennings Bryan (died), American lawyer and politician, 41st United States Secretary of State (born 1860)
1926    Robert Todd Lincoln (died), American lawyer and politician, 35th United States Secretary of War (born 1843)
1928   Stanley Kubrick (born), American director, producer, screenwriter, and cinematographer (died 1999)
1932    Fred Duesenberg (died), German-American businessman, co-founded the Duesenberg Company (born 1876)
1934    Winsor McCay (died), American animator, producer, and screenwriter (born 1871)
1938   Daisy Grevill (died), Countess of Warwick (born 1861)
1939    Richard Marlow (born), English organist and conductor (died 2013)
1940   Mary Jo Kopechne (born), American secretary and educator (died 1969)
1941    Henri Lebesgue (died), French mathematician (born 1875)
1941    World War II: in response to the Japanese occupation of French Indochina, US President Franklin D. Roosevelt orders the seizure of all Japanese assets in the United States.
1943    Mick Jagger (born), English singer-songwriter, producer, and actor (The Rolling Stones and SuperHeavy)
1944    The first German V-2 rocket hits the United Kingdom.
1945    Helen Mirren (born), English actress
1945    HMS Vestal is the last British Royal Navy ship to be sunk in the Second World War
1945    The Labour Party wins the United Kingdom general election of July 5 by a landslide, removing Winston Churchill from power.
1945    The Potsdam Declaration is signed in Potsdam, Germany.
1945    The US Navy cruiser USS Indianapolis arrives at Tinian with parts of the warhead for the Hiroshima atomic bomb.
1946    Aloha Airlines begins service from Honolulu International Airport
1947    Cold War: U.S. President Harry S. Truman signs the National Security Act of 1947 into United States law creating the Central Intelligence Agency, United States Department of Defense, United States Air Force, Joint Chiefs of Staff, and the United States National Security Council.
1948   U.S. President Harry S. Truman signs Executive Order 9981 desegregating the military of the United States.
1951    Walt Disney's 13th animated film, Alice in Wonderland, premieres in London, England, United Kingdom.
1952    Eva Perón (died), Argentinian actress and politician, 25th First Lady of Argentina (born 1919)
1953    Arizona Governor John Howard Pyle orders an anti-polygamy law enforcement crackdown on residents of Short Creek, Arizona, which becomes known as the Short Creek raid.
1953    Fidel Castro leads an unsuccessful attack on the Moncada Barracks, thus beginning the Cuban Revolution. The movement took the name of the date: 26th of July Movement
1956    Dorothy Hamill (born), American figure skater
1956    Following the World Bank's refusal to fund building the Aswan Dam, Egyptian leader Gamal Abdel Nasser nationalizes the Suez Canal, sparking international condemnation.
1958    Explorer program: Explorer 4 is launched.
1959    Kevin Spacey (born), American actor, singer, and producer
1961    Gary Cherone (born), American singer-songwriter (Extreme, Van Halen, Tribe of Judah, and Hurtsmile)
1963    Syncom 2, the world's first geosynchronous satellite, is launched from Cape Canaveral on a Delta B booster.
1964    Sandra Bullock (born), American actress and producer
1968   Vietnam War: South Vietnamese opposition leader Truong Dinh Dzu is sentenced to five years hard labor for advocating the formation of a coalition government as a way to move toward an end to the war.
1971    Apollo program: launch of Apollo 15 on the first Apollo "J-Mission", and first use of a Lunar Roving Vehicle.
1977    The National Assembly of Quebec imposes the use of French as the official language of the provincial government.
1984   George Gallup (died), American statistician, founded the Gallup Company (born 1901)
1986   W. Averell Harriman (died), American politician and diplomat, 11th United States Secretary of Commerce (born 1891)
1989   A federal grand jury indicts Cornell University student Robert T. Morris, Jr. for releasing the Morris worm, thus becoming the first person to be prosecuted under the 1986 Computer Fraud and Abuse Act.
1990   Brent Mydland (died), German-American keyboard player and songwriter (Grateful Dead, Bobby and the Midnites, and Silver) (born 1952)
1990   The Americans with Disabilities Act of 1990 is signed into law by President George Bush.
1992    Mary Wells (died), American singer-songwriter (born 1943)
1995    George W. Romney (died), American businessman and politician, 43rd Governor of Michigan (born 1907)
2004   William A. Mitchell (died), American chemist, created Pop Rocks and Cool Whip (born 1911)
2005   Mumbai, India receives 99.5cm of rain (39.17 inches) within 24 hours, bringing the city to a halt for over 2 days.
2005   Space Shuttle program: STS-114 Mission – Launch of Discovery, NASA's first scheduled flight mission after the Columbia Disaster in 2003.
2009   The militant Nigerian Islamist group Boko Haram attacks a police station in Bauchi, leading to reprisals by the Nigeria Police Force and four days of violence across multiple cities.
2013   JJ Cale (died), American singer-songwriter and guitarist (Leathercoated Minds) (born 1938)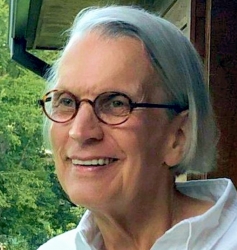 Interests include biological anthropology, evolution, social behavior, and human behavior. Conducted field research in the Tana River National Primate Reserve, Kenya and on Angaur, Palau, Micronesia, as well as research with captive nonhuman primates at the Yerkes National Primate Research Center and the Institute for Primate Research, National Museums of Kenya.