1340       King Edward III of England is declared King of France.
1500      Vicente Yáñez Pinzón becomes the first European to set foot on Brazil.
1541       Florent Chrestien (born), French poet (died 1596)
1564       The Council of Trent issues its conclusions in the Tridentinum, establishing a distinction between Roman Catholicism and Protestantism.
1565       Battle of Talikota, fought between the Vijayanagara Empire and the Islamic sultanates of the Deccan, leads to the subjugation, and eventual destruction of the last Hindu kingdom in India, and the consolidation of Islamic rule over much of the Indian subcontinent.
1630       Henry Briggs (died), English mathematician (born 1556)
1700      The magnitude 9 Cascadia Earthquake takes place off the west coast of the North America, as evidenced by Japanese records.
1708      William Hayes (born), English composer, organist, and conductor (died 1777)
1750       Albert Schultens (died), Dutch philologist (born 1686)
1788      The British First Fleet, led by Arthur Phillip, sails into Port Jackson (Sydney Harbour) to establish Sydney, the first permanent European settlement on the continent. Commemorated as Australia Day
1795       Johann Christoph Friedrich Bach (died), German composer (born 1732)
1808      Rum Rebellion, the only successful (albeit short-lived) armed takeover of the government in Australia.
1813       Juan Pablo Duarte (born), Dominican philosopher (died 1876)
1823       Edward Jenner (died), English physician (born 1749)
1826       Julia Grant (born), American wife of Ulysses S. Grant, 19th First Lady of the United States (died 1902)
1837       Michigan is admitted as the 26th U.S. state.
1838      Tennessee enacts the first prohibition law in the United States
1841       The United Kingdom formally occupies Hong Kong, which China later formally cedes.
1852       Pierre Savorgnan de Brazza (born), Italian-French explorer (died 1905)
1856       First Battle of Seattle. Marines from the USS Decatur drive off American Indian attackers after all day battle with settlers.
1861       American Civil War: The state of Louisiana secedes from the Union.
1863       American Civil War: General Ambrose Burnside is relieved of command of the Army of the Potomac after the disastrous Fredericksburg campaign. He is replaced by Joseph Hooker.
1863       American Civil War: Governor of Massachusetts John Albion Andrew receives permission from Secretary of War to raise a militia organization for men of African descent.
1870      American Civil War: Virginia rejoins the Union.
1880      Douglas MacArthur (born), American general, Medal of Honor recipient (died 1964)
1885      Edward Davy (died), English physician and inventor (born 1806)
1885      Troops loyal to The Mahdi conquer Khartoum, killing the Governor-General Charles George Gordon.
1891       Nikolaus Otto (died), German engineer, invented the Internal combustion engine (born 1833)
1891       Wilder Penfield (born), American-Canadian neurosurgeon (died 1976)
1892       Bessie Coleman (born), American pilot (died 1926)
1893       Abner Doubleday (died), American general (born 1819)
1905       Maria von Trapp (born), Austrian-American singer (died 1987)
1905       The world's largest diamond ever, the Cullinan weighing 3,106.75 carats (0.62135 kg), is found at the Premier Mine near Pretoria in South Africa.
1907       The Short Magazine Lee-Enfield Mk III is officially introduced into British Military Service, and remains the second oldest military rifle still in official use.
1911        Glenn H. Curtiss flies the first successful American seaplane.
1911        Richard Strauss' opera Der Rosenkavalier receives its debut performance at the Dresden State Opera.
1915       The Rocky Mountain National Park is established by an act of the U.S. Congress.
1918       Finnish Civil War: A group of Red Guards hangs a red lantern atop the tower of Helsinki Workers' Hall to symbolically mark the start of the war.
1918       Nicolae Ceauşescu (born), Romanian politician, 1st President of Romania (died 1989)
1920       Former Ford Motor Company executive Henry Leland launches the Lincoln Motor Company which he later sold to his former employer.
1921       Akio Morita (born), Japanese businessman, co-founded Sony (died 1999)
1921       Eddie Barclay (born), French record producer, founded Barclay Records (died 2005)
1924       Saint Petersburg, Russia, is renamed Leningrad.
1925       Paul Newman (born), American actor, director, race car driver, and businessman, co-founded Newman's Own (died 2008)
1932       William Wrigley, Jr. (died), American businessman, founded the Wrigley Company (born 1861)
1933       Ercole Baldini (born), Italian cyclist
1934       The Apollo Theater reopens in Harlem, New York City.
1935       Bob Uecker (born), American baseball player and sportscaster
1939       Spanish Civil War             Catalonia Offensive: Troops loyal to nationalist General Francisco Franco and aided by Italy take Barcelona.
1942       World War II: The first United States forces arrive in Europe landing in Northern Ireland.
1944       Angela Davis (born), American activist and author
1944       Jerry Sandusky (born), American football coach
1945       World War II: Audie Murphy in action that will later win him the Medal of Honor.
1945       World War II: The Red Army begins encircling the German Fourth Army near Heiligenbeil in East Prussia, which will end in destruction of the 4th Army two months later.
1946       Gene Siskel (born), American journalist and critic (died 1999)
1949       The Hale telescope at Palomar Observatory sees first light under the direction of Edwin Hubble, becoming the largest aperture optical telescope (until BTA-6 is built in 1976).
1950       The Constitution of India comes into force, forming a republic. Rajendra Prasad is sworn in as its first President of India. Observed as Republic Day in India.
1952       Black Saturday in Egypt: rioters burn Cairo's central business district, targeting British and upper-class Egyptian businesses.
1955       Eddie Van Halen (born), Dutch-American guitarist, songwriter, and producer (Van Halen)
1958       Ellen DeGeneres (born), American comedian, actress, and talk show host
1960       Danny Heater sets a worldwide high school basketball scoring record when he records 135 points for Burnsville High School (West Virginia)
1961       John F. Kennedy appoints Janet G. Travell to be his physician. This is the first time a woman holds the appointment of Physician to the President.
1961       Wayne Gretzky (born), Canadian ice hockey player and coach
1962       Lucky Luciano (died), American mobster (born 1897)
1962       Ranger program: Ranger 3 is launched to study the moon. The space probe later misses the moon by 22,000 miles (35,400 km).
1965       Hindi becomes the official language of India.
1966       The Beaumont Children go missing from Glenelg Beach near Adelaide, South Australia.
1973       Edward G. Robinson (died), American actor (born 1893)
1978       The Great Blizzard of 1978, a rare severe blizzard with the lowest non-tropical atmospheric pressure ever recorded in the US until October 2010, strikes the Ohio          Great Lakes region with heavy snow and winds up to 100 mph (161 km/h).
1979       Nelson Rockefeller (died), American politician, 41st Vice President of the United States (born 1908)
1980      Israel and Egypt establish diplomatic relations.
1983       Bear Bryant (died), American football player and coach (born 1913)
1990       Lewis Mumford (died), American sociologist and historian (born 1895)
1990       Peter Sagan (born), Slovak professional road bicycle racer
1990       Sergio Pérez (born), Mexican race car driver
1991       Mohamed Siad Barre is removed from power in Somalia, ending centralized government, and is succeeded by Ali Mahdi.
1992       Boris Yeltsin announces that Russia will stop targeting United States cities with nuclear weapons.
1992       José Ferrer (died), Puerto Rican actor (born 1912)
1993       Jan Gies (died), Dutch businessman, helped hide Anne Frank and her family (born 1905)
1997       Jeane Dixon (died), American astrologer (born 1904)
1998       Lewinsky scandal: On American television, U.S. President Bill Clinton denies having had "sexual relations" with former White House internMonica Lewinsky.
2000      Don Budge (died), American tennis player (born 1915)
2001      An earthquake hits Gujarat, India, causing more than 20,000 deaths.
2004      A whale explodes in the town of Tainan, Taiwan. A build-up of gas in the decomposing sperm whale is suspected of causing the explosion.
2004      President Hamid Karzai signs the new constitution of Afghanistan.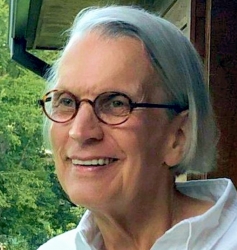 Interests include biological anthropology, evolution, social behavior, and human behavior. Conducted field research in the Tana River National Primate Reserve, Kenya and on Angaur, Palau, Micronesia, as well as research with captive nonhuman primates at the Yerkes National Primate Research Center and the Institute for Primate Research, National Museums of Kenya.