1513     Thomas Smith (born), English diplomat and scholar (died 1577)
1783     George Washington resigns as commander-in-chief of the Continental Army at the Maryland State House in Annapolis, Maryland.
1805     Joseph Smith (born), American religious leader, founder and leader of the Latter Day Saint movement (died 1844)
1805     Pehr Osbeck (died), Swedish explorer (born 1723)
1823     A Visit from St. Nicholas, also known as The Night Before Christmas, is published anonymously.
1834     Thomas Malthus (died), English demographer and economist (born 1766)
1846     Jean Baptiste Bory de Saint-Vincent (died), French naturalist (born 1780)
1854     Henry B. Guppy (born), English botanist (died 1926)
1884     John Chisum (died), American cattle baron (born 1824)
1885     Pierre Brissaud (born), French painter (died 1964)
1893     The opera Hansel and Gretel by Engelbert Humperdinck is first performed.
1913     The Federal Reserve Act is signed into law by President Woodrow Wilson, creating the Federal Reserve System.
1936     First flight of the Vickers Wellington bomber.
1938     Discovery of the first modern coelacanth in South Africa.
1939     Anthony Fokker (died), Dutch aircraft manufacturer, designed the Fokker Dr. I and Fokker D. VII (born 1890)
1940     Jorma Kaukonen (born), American singer-songwriter and guitarist (Jefferson Airplane and Hot Tuna)
1941     World War II: After 15 days of fighting, the Imperial Japanese Army occupies Wake Island.
1947     The transistor is first demonstrated at Bell Laboratories.
1952     William Kristol (born), American politician and journalist, founded The Weekly Standard
1954     First successful kidney transplant is performed by J. Hartwell Harrison and Joseph Murray.
1958     Dedication of Tokyo Tower, the world's highest self-supporting iron tower.
1968     The 82 sailors from the USS Pueblo are released after eleven months of internment in North Korea.
1970     The North Tower of the World Trade Center in Manhattan, New York, New York is topped out at 1,368 feet (417 m), making it the tallest building in the world.
1972     Andrei Tupolev (died), Soviet aircraft designer, designed the Tupolev Tu-95 and Tupolev Tu-104 (born 1888)
1972     The 16 survivors of the Andes flight disaster are rescued after 73 days, having survived by cannibalism.
1973     Charles Atlas (died), Italian-American bodybuilder (born 1892)
1979     Soviet war in Afghanistan: Soviet Union forces occupy Kabul, the Afghan capital.
1982     Jack Webb (died), American actor, producer, and director, star of Dragnet (born 1920)
1982     The United States Environmental Protection Agency announces it has identified dangerous levels of dioxin in the soil of Times Beach, Missouri.
1986     Voyager, piloted by Dick Rutan and Jeana Yeager, lands at Edwards Air Force Base in California becoming the first aircraft to fly non-stop around the world without aerial or ground refueling.
2000    Victor Borge (died), Danish-American comedian, conductor, and pianist (born 1909)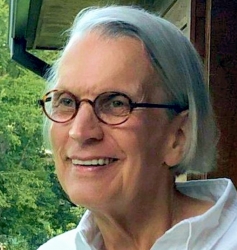 Interests include biological anthropology, evolution, social behavior, and human behavior. Conducted field research in the Tana River National Primate Reserve, Kenya and on Angaur, Palau, Micronesia, as well as research with captive nonhuman primates at the Yerkes National Primate Research Center and the Institute for Primate Research, National Museums of Kenya.