325     The First Council of Nicea – the first Ecumenical Council of the Christian Church is held.
526     An earthquake kills about 300,000 people in Syria and Antiochia.
1277    Pope John XXI (died) (born 1215)
1293   King Sancho IV of Castile creates the Study of General Schools of Alcalá.
1497   John Cabot sets sail from Bristol, England, on his ship, Matthew, looking for a route to the west (other documents give a May 2 date).
1498   Portuguese explorer Vasco da Gama discovers the sea route to India when he arrives at Kozhikode (previously known as Calicut), India.
1503   Lorenzo di Pierfrancesco de' Medici (died), Italian banker and politician (born 1463)
1506   Christopher Columbus (died), Italian explorer, discovered the Americas (born 1451)
1520   The massacre at the festival of Tóxcatl takes place during the Fall of Tenochtitlan, resulting in turning the Aztecs against the Spanish.
1521    Battle of Pampeluna: Ignatius Loyola is seriously wounded.
1570   Cartographer Abraham Ortelius issues Theatrum Orbis Terrarum, the first modern atlas.
1609   Shakespeare's sonnets are first published in London, perhaps illicitly, by the publisher Thomas Thorpe.
1622   Osman II (died), Ottoman sultan (born 1604)
1631    The city of Magdeburg in Germany is seized by forces of the Holy Roman Empire and most of its inhabitants massacred, in one of the bloodiest incidents of the Thirty Years' War.
1663   William Bradford (born), English-American printer (died 1752)
1706   Seth Pomeroy (born), American gunsmith and soldier (died 1777)
1713    Thomas Sprat (died), English bishop (born 1635)
1759    William Thornton (born), Virgin Islander-American architect, designed the United States Capitol (died 1828)
1768   Dolley Madison (born), American wife of James Madison, 4th First Lady of the United States (died 1849)
1772    Sir William Congreve (born), 2nd Baronet, English inventor, developed Congreve rockets (died 1828)
1775    Mecklenburg Declaration of Independence signed in Charlotte, North Carolina
1776    Simon Fraser (born), American-Canadian explorer (died 1862)
1782   William Emerson (died), English mathematician (born 1701)
1799   Honoré de Balzac (born), French author and playwright (died 1850)
1802   By the Law of 20 May 1802, Napoleon Bonaparte reinstates slavery in the French colonies, revoking its abolition in the French Revolution
1806   John Stuart Mill (born), English economist, civil servant, and philosopher (died 1873)
1813   Napoleon Bonaparte leads his French troops into the Battle of Bautzen in Saxony, Germany, against the combined armies of Russia and Prussia. The battle ends the next day with a French victory.
1818   William Fargo (born), American businessman and politician, co-founded Wells Fargo and American Express (died 1881)
1851    Emile Berliner (born), German-American inventor, invented the Gramophone record (died 1929)
1861   American Civil War: The state of Kentucky proclaims its neutrality, which will last until September 3 when Confederate forces enter the state. Meanwhile, the State of North Carolina secedes from the Union.
1862   U.S. President Abraham Lincoln signs the Homestead Act into law.
1873   Levi Strauss and Jacob Davis receive a U.S. patent for blue jeans with copper rivets.
1875   Signing of the Metre Convention by 17 nations leading to the establishment of the International System of Units.
1883   Faisal I of Iraq (born) (died 1933)
1883   Krakatoa begins to erupt; the volcano explodes three months later, killing more than 36,000 people.
1884   Dinuzulu ka Cetshwayo becomes the king of the Zulu Nation.
1891   The first public display of Thomas Edison's prototype kinetoscope.
1895   R. J. Mitchell (born), English engineer, designed the Supermarine Spitfire and Supermarine S.6B (died 1937)
1896   The six ton chandelier of the Palais Garnier falls on the crowd below resulting in the death of one and the injury of many others.
1899   The first traffic ticket in the US: New York City taxi driver Jacob German was arrested for speeding while driving 12 miles per hour on Lexington Street.
1901   Max Euwe (born), Dutch chess player, mathematician, and author (died 1981)
1902   Cuba gains independence from the United States. Tomás Estrada Palma becomes the country's first President.
1908   Francis Raymond Fosberg (born), American botanist and author (died 1993)
1908   James Stewart (born), American actor and singer (died 1997)
1913    William Redington Hewlett (born), American engineer, co-founded Hewlett-Packard (died 2001)
1915    Moshe Dayan (born), Israeli general and politician, 5th Minister of Foreign Affairs for Israel) (died 1981)
1916    The Saturday Evening Post publishes its first cover with a Norman Rockwell painting (Boy with Baby Carriage).
1917    Philipp von Ferrary (died), Italian stamp collector (born 1850)
1919    George Gobel (born), American comedian, and actor (died 1991)
1920   Montreal, Quebec radio station XWA broadcasts the first regularly scheduled radio programming in North America.
1925   Alexei Tupolev (born), Russian engineer, designed the Tupolev Tu-144 (died 2001)
1927   At 07:52 Charles Lindbergh takes off from Roosevelt Field in Long Island, New York, on the world's first solo non-stop flight across the Atlantic Ocean. He touched down at Le Bourget Field in Paris at 22:22 the next day.
1927   Treaty of Jeddah: the United Kingdom recognizes the sovereignty of King Ibn Saud in the Kingdoms of Hejaz and Nejd, which later merge to become the Kingdom of Saudi Arabia.
1932   Amelia Earhart takes off from Newfoundland to begin the world's first solo nonstop flight across the Atlantic Ocean by a female pilot, landing in Ireland the next day.
1936   Anthony Zerbe (born), American actor
1940   Holocaust: The first prisoners arrive at Auschwitz.
1942   Jill Jackson (born), American singer (Paul & Paula)
1944   Dietrich Mateschitz (born), Austrian businessman, co-founded Red Bull GmbH
1944   Joe Cocker (born), English singer-songwriter (The Grease Band)
1946   Cher (born), American singer-songwriter, actress, producer, and director (Sonny & Cher)
1946   Dave Despain (born), American journalist
1948   Chiang Kai-shek is elected as the first President of the Republic of China.
1949   In the United States, the Armed Forces Security Agency, the predecessor to the National Security Agency, is established.
1956   In Operation Redwing, the first United States airborne hydrogen bomb is dropped over Bikini Atoll in the Pacific Ocean.
1956   Marlene Zuk (born), American biologist and ecologist
1958   Jane Wiedlin (born), American singer-songwriter, guitarist, and actress (The Go-Go's and Frosted)
1958   Ron Reagan (born), American radio host
1964   Rudy Lewis (died), American singer (The Drifters) (born 1936)
1966   Dan Abrams (born), American journalist
1967   Ramzi Yousef (born), Kuwaiti-Pakistani terrorist, conducted the World Trade Center bombing
1967   The Popular Movement of the Revolution political party is established in the Democratic Republic of the Congo.
1968   Timothy Olyphant (born), American actor
1969   The Battle of Hamburger Hill in Vietnam ends.
1971    Tony Stewart (born), American race car driver
1980   In a referendum in Quebec, the population rejects by a 60% vote the proposal from its government to move towards independence from Canada.
1983   First publications of the discovery of the HIV virus that causes AIDS in the journal Science by Luc Montagnier.
1985   Radio Martí, part of the Voice of America service, begins broadcasting to Cuba.
1989   Gilda Radner (died), American actress (born 1946)
1989   The Chinese authorities declare martial law in the face of pro-democracy demonstrations, setting the scene for the Tiananmen Square massacre.
1990   The first post-Communist presidential and parliamentary elections are held in Romania.
1996   Gay rights: The Supreme Court of the United States rules in Romer v. Evans against a law that would have prevented any city, town or county in the state of Colorado from taking any legislative, executive, or judicial action to protect the rights of gays and lesbians.
2000  Jean-Pierre Rampal (died), French flute player (born 1922)
2002  Stephen Jay Gould (died), American paleontologist (born 1941)
2002  The independence of East Timor is recognized by Portugal, formally ending 23 years of Indonesian rule and 3 years of provisional UN administration (Portugal itself is the former colonizer of East Timor until 1976).
2005  Paul Ricœur (died), French philosopher (born 1913)
2008  Hamilton Jordan (died), American politician, 8th White House Chief of Staff (born 1944)
2012   Eugene Polley (died), American engineer, invented the remote control (born 1915)
2012   Robin Gibb (died), Manx-English singer-songwriter and producer (Bee Gees, The Rattlesnakes, and One World Project) (born 1949)
2013   An EF5 tornado strikes outside Oklahoma City killing 24 people and injuring 377 others.
2013   Ray Manzarek (died), American singer-songwriter, keyboard player, and producer (The Doors, Rick & the Ravens, Manzarek–Krieger, and Nite City) (born 1939)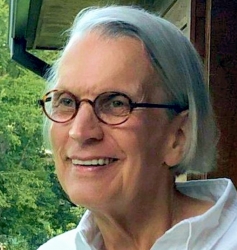 Interests include biological anthropology, evolution, social behavior, and human behavior. Conducted field research in the Tana River National Primate Reserve, Kenya and on Angaur, Palau, Micronesia, as well as research with captive nonhuman primates at the Yerkes National Primate Research Center and the Institute for Primate Research, National Museums of Kenya.