1499   Catherine of Aragon is married by proxy to Arthur Tudor, Prince of Wales. Catherine is 13 and Arthur is 12.
1535    French explorer Jacques Cartier sets sail on his second voyage to North America with three ships, 110 men, and Chief Donnacona's two sons (whom Cartier had kidnapped during his first voyage).
1536   Anne Boley (born 1501)n, the second wife of Henry VIII of England, is beheaded for adultery, treason, and incest.
1554    The future Elizabeth I of England is released from the Tower of London and escorted to Woodstock, where she is put under house-arrest.
1568   Queen Elizabeth I of England orders the arrest of Mary, Queen of Scots.
1743   Jean-Pierre Christin developed the centigrade temperature scale.
1749   King George II of Great Britain grants the Ohio Company a charter of land around the forks of the Ohio River.
1776    American Revolutionary War: A Continental Army garrison surrenders in the Battle of The Cedars.
1780   New England's Dark Day: A combination of thick smoke and heavy cloud cover causes complete darkness to fall on Eastern Canada and the New England area of the United States at 10:30 A.M.
1795    James Boswell (died), Scottish-English lawyer and author (born 1740)
1795    Johns Hopkins (born), American businessman and philanthropist (died 1873)
1795    Josiah Bartlett (died), American physician and politician, 4th Governor of New Hampshire (born 1729)
1802   Napoleon Bonaparte founds the Legion of Honour.
1825   Claude Henri de Rouvroy, comte de Saint-Simon (died), French philosopher (born 1760)
1828   U.S. President John Quincy Adams signs the Tariff of 1828 into law, protecting wool manufacturers in the United States.
1845   Captain Sir John Franklin and his ill-fated Arctic expedition depart from Greenhithe, England.
1848   Mexico ratifies the Treaty of Guadalupe Hidalgo thus ending the Mexican – American War and ceding California, Nevada, Utah and parts of four other modern-day U.S. states to the United States for US$15 million.
1864   Nathaniel Hawthorne, American author (born 1804)
1890   Ho Chi Minh (born), Vietnamese politician, 1st President of Vietnam (died 1969)
1897   Oscar Wilde is released from Reading Gaol Prison.
1910   Nathuram Godse (born), Indian assassin of Mahatma Gandhi (died 1949)
1911    Parks Canada, the world's first national park service, is established as the Dominion Parks Branch under the Department of the Interior.
1921    The U.S. Congress passes the Emergency Quota Act establishing national quotas on immigration.
1922   The Young Pioneer organization of the Soviet Union is established.
1925   Malcolm X (born), American minister and activist (died 1965)
1925   Pol Pot (born), Cambodian politician, 29th Prime Minister of Cambodia (died 1998)
1928   Colin Chapman (born), English engineer and businessman, founded Lotus Cars (died 1982)
1930   Eugene Genovese (born), American historian and author (died 2012)
1934   Jim Lehrer (born), American journalist and author
1935   David Hartman (born), American journalist and actor
1935   T. E. Lawrence (died), Welsh-English colonel (born 1888)
1941    Nora Ephron (born), American director, producer, and screenwriter (died 2012)
1942   Gary Kildall (born), American computer scientist, founded Digital Research Inc. (died 1994)
1943   World War II: British Prime Minister Winston Churchill and U.S. President Franklin D. Roosevelt set Monday, May 1, 1944 as the date for the Normandy landings ("D-Day"). It would later be delayed over a month due to bad weather.
1945   Pete Townshend (born), English singer-songwriter and guitarist (The Who, Deep End, and Thunderclap Newman)
1946   André the Giant (born), French-American wrestler and actor (died 1993)
1946   Booth Tarkington (died), American author and playwright (born 1869)
1947   Steve Currie (born), English bass player (T. Rex) (died 1981)
1949   Archie Manning (born), American football player and sportscaster
1949   Dusty Hill (born), American singer-songwriter and bass player (ZZ Top and American Blues)
1950   A barge containing munitions destined for Pakistan explodes in the harbor at South Amboy, New Jersey, devastating the city.
1950   Egypt announces that the Suez Canal is closed to Israeli ships and commerce.
1951    Joey Ramone (born), American singer-songwriter (Ramones and Sniper) (died 2001)
1954   Phil Rudd (born), Australian drummer (AC/DC and Buster Brown)
1955    James Gosling (born), Canadian-American computer scientist, created Java
1959   Nicole Brown Simpson (born), German-American murder victim (died 1994)
1959   The North Vietnamese Army establishes Group 559, whose responsibility is to determine how to maintain supply lines to South Vietnam; the resulting route is the Ho Chi Minh trail.
1962   A birthday salute to U.S. President John F. Kennedy takes place at Madison Square Garden, New York City. The highlight is Marilyn Monroe's rendition of "Happy Birthday".
1963   The New York Post Sunday Magazine publishes Dr. Martin Luther King, Jr.'s Letter from a Birmingham Jail, drafted shortly after his arrest on April 12th during the Birmingham Campaign advocating for civil rights and an end to segregation in Birmingham, Alabama. The letter was in response to "A Call for Unity": a statement made by eight white Alabama clergymen against King and his methods, following his arrest, and became one of the most-anthologized statements of the civil rights movement.
1965   Tu'i Malila (died), Malagasy turtle (born 1777)
1966   Jodi Picoult (born), American author
1969   Coleman Hawkins (died), American saxophonist (born 1901)
1971    Mars probe program: Mars 2 is launched by the Soviet Union.
1971    Ogden Nash (died), American poet (b. 1902)
1973   Dario Franchitti (born), Scottish race car driver
1986   The Firearm Owners Protection Act is signed into law by U.S. President Ronald Reagan.
1991    Croatians vote for independence in a referendum.
1994   Jacqueline Kennedy Onassis (died), American journalist, 37th First Lady of the United States (born 1929)
1997   The Sierra Gorda Biosphere, the most ecologically diverse region in Mexico, is established as a result of grassroots efforts.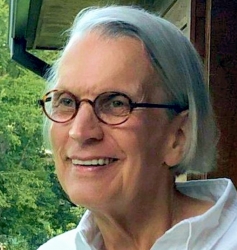 Interests include biological anthropology, evolution, social behavior, and human behavior. Conducted field research in the Tana River National Primate Reserve, Kenya and on Angaur, Palau, Micronesia, as well as research with captive nonhuman primates at the Yerkes National Primate Research Center and the Institute for Primate Research, National Museums of Kenya.