27 BC     Gaius Julius Caesar Octavianus is granted the title Augustus by the Roman Senate, marking the beginning of the Roman Empire.
550         Gothic War (535–554): The Ostrogoths, under King Totila, conquer Rome after a long siege, by bribing the Isaurian garrison.
1412       The Medici family is appointed official banker of the Papacy.
1477       Johannes Schöner (born), German astronomer and cartographer (died 1547)
1492       The first grammar of the Spanish language is presented to Queen Isabella I.
1547       Ivan IV of Russia aka Ivan the Terrible becomes Czar of Russia.
1547       Johannes Schöner (died), German astronomer and cartographer (born 1477)
1572       Thomas Howard, 4th Duke of Norfolk is tried for treason for his part in the Ridolfi plot to restore Catholicism inEngland.
1581       The English Parliament outlaws Roman Catholicism.
1605       The first edition of El ingenioso hidalgo Don Quijote de la Mancha (Book One of Don Quixote) by Miguel de Cervantes is published in Madrid, Spain.
1707       The Scottish Parliament ratifies the Act of Union, paving the way for the creation of Great Britain.
1780      American Revolutionary War: Battle of Cape St. Vincent.
1786       Virginia enacted the Statute for Religious Freedom authored by Thomas Jefferson.
1821       John C. Breckinridge (born), American general and politician, 14th Vice President of the United States (died 1875)
1838      Franz Brentano (born), German philosopher and psychologist (died 1917)
1847       John C. Frémont is appointed Governor of the new California Territory.
1853       André Michelin (born), French businessman, co-founded the Michelin Tyre Company (died 1931)
1883      The Pendleton Civil Service Reform Act, establishing the United States Civil Service, is passed.
1900      Edith Frank (born), German mother of Anne Frank (died 1945)
1900      The United States Senate accepts the Anglo-German treaty of 1899 in which the United Kingdom renounces its claims to the Samoan islands.
1901       Frank Zamboni (born), American inventor and businessman, invented the Ice resurfacer (died 1988)
1906       Marshall Field (died), American businessman, founded Marshall Field's (born 1834)
1908      Ethel Merman (born), American actress and singer (died 1984)
1909       Ernest Shackleton's expedition finds the magnetic South Pole.
1910       Dizzy Dean (born), American baseball player (died 1974)
1917       Carl Karcher (born), American businessman, founded Carl's Jr. (died 2008)
1917       George Dewey (died), American admiral (born 1837)
1918       Allan Ekelund (born), Swedish film producer (died 2009)
1918       Stirling Silliphant (born), American screenwriter and producer (died 1996)
1919       Temperance movement: The United States ratifies the Eighteenth Amendment to the United States Constitution, authorizing Prohibition in the United States one year after ratification.
1920       The League of Nations holds its first council meeting in Paris, France.
1932       Dian Fossey (born), American zoologist (died 1985)
1933       Susan Sontag (born), American author (died 2004)
1934       Marilyn Horne (born), American soprano
1935       A. J. Foyt (born), American race car driver
1935       Ma Barker (died), American criminal (born 1871)
1936       Albert Fish (died), American serial killer (born 1870)
1939       The Irish Republican Army (IRA) begins a bombing and sabotage campaign in England.
1942       Carole Lombard (died), American actress (born 1908)
1942       Crash of TWA Flight 3, killing all 22 aboard, including film star Carole Lombard.
1945       Adolf Hitler moves into his underground bunker, the so-called Führerbunker.
1947       Laura Schlessinger (born), American physiologist, talk show host, and author
1948       John Carpenter (born), American director
1956       President Gamal Abdel Nasser of Egypt vows to reconquer Palestine.
1957       Arturo Toscanini (died), Italian conductor (born 1867)
1962       Denis O'Hare (born), Irish-American actor
1964       Hello, Dolly! (musical) starring Carol Channing opened on Broadway, beginning a run of 2,844 performances.
1967       Robert J. Van de Graaff (died), American physicist (born 1901)
1969       Czech student Jan Palach commits suicide by self-immolation in Prague, Czechoslovakia, in protest against the Soviets' crushing of thePrague Spring the year before.
1969       Soviet spacecraft Soyuz 4 and Soyuz 5 perform the first-ever docking of manned spacecraft in orbit, the first-ever transfer of crew from one space vehicle to another, and the only time such a transfer was accomplished with a space walk.
1970       Buckminster Fuller receives the Gold Medal award from the American Institute of Architects.
1973       Anna Christian Waters disappears from her backyard. She is never found.
1973       Bonanza Final episode airs on NBC.
1974       Kate Moss (born), English model
1979       The last Iranian Shah flees Iran with his family for good and relocates to Egypt.
1986       First meeting of the Internet Engineering Task Force.
1991       The Coalition Forces go to war with Iraq, beginning the Gulf War (U.S. Time).
1992       El Salvador officials and rebel leaders sign the Chapultepec Peace Accords in Mexico City, Mexico ending the 12-year Salvadoran Civil Warthat claimed at least 75,000 lives.
2001      Congolese President Laurent-Désiré Kabila is assassinated by one of his own bodyguards.
2001      US President Bill Clinton awards former President Theodore Roosevelt a posthumous Medal of Honor for his service in the Spanish–American War.
2002      The UN Security Council unanimously establishes an arms embargo and the freezing of assets of Osama bin Laden, al-Qaeda, and the remaining members of the Taliban.
2003      The Space Shuttle Columbia takes off for mission STS-107 which would be its final one. Columbia disintegrated 16 days later on re-entry.
2005      Romanian university lecturer and novelist Adriana Iliescu gives birth at 66 to her daughter Eliza, breaking the record for the oldest birth mother in the world
2007      Benny Parsons (died), American race car driver and sportscaster (born 1941)
2009      Andrew Wyeth (died), American painter (born 1917)
2010      Glen Bell (died), American businessman, founded Taco Bell (born 1923)
2013       An estimated 41 international workers are taken hostage in an attack in the town of In Aménas, Algeria.
2013       André Cassagnes (died), French toy maker, created the Etch A Sketch (born 1926)
2013       Glen P. Robinson (died), American businessman, founded Scientific Atlanta (born 1923)
2013       Pauline Phillips (died), American columnist and radio host, created Dear Abby (born 1918)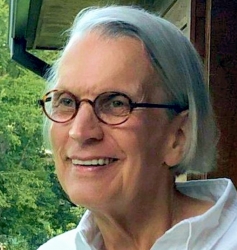 Interests include biological anthropology, evolution, social behavior, and human behavior. Conducted field research in the Tana River National Primate Reserve, Kenya and on Angaur, Palau, Micronesia, as well as research with captive nonhuman primates at the Yerkes National Primate Research Center and the Institute for Primate Research, National Museums of Kenya.