1202       Joachim of Fiore (died), Italian mystic and theologian (born 1135)
1432       Mehmed the Conqueror (born), Ottoman sultan (died 1481)
1559       Adam Ries (died), German mathematician (born 1492)
1746       Francisco Goya (born), Spanish painter (died 1828)
1750       John Stafford Smith (born), English organist and composer (died 1836)
1783       William Hunter (died), Scottish anatomist and physician (born 1718)
1811       Robert Bunsen (born), German chemist (died 1899)
1820      Anna Sewell (born), English author (died 1878)
1822       The Florida Territory is created in the United States.
1840      Beau Brummell (died), English fashion designer (born 1778)
1842       Ether anesthesia is used for the first time, in an operation by the American surgeon Dr. Crawford Long.
1842       Louise Élisabeth Vigée Le Brun (died), French painter (born 1755)
1853       Vincent van Gogh (born), Dutch painter (died 1890)
1856       The Treaty of Paris is signed, ending the Crimean War.
1863       Mary Calkins (born), American philosopher and psychologist (died 1930)
1864       Franz Oppenheimer (born), German-American sociologist and economist (died 1943)
1867       Alaska is purchased from Russia for $7.2 million, about 2¢/acre ($4.19/km²), by United States Secretary of State William H. Seward.
1870      Texas is readmitted to the Union following Reconstruction.
1880      Seán O'Casey (born), Irish playwright (died 1964)
1882      Melanie Klein (born), Austrian-English psychoanalyst (died 1960)
1894       Sergey Ilyushin (born), Russian engineer, founded Ilyushin Aircraft Company (died 1977)
1899       German Society of Chemistry issued an invitation to other national scientific organizations to appoint delegates to the International Committee on Atomic Weights.
1902       Brooke Astor (born), American philanthropist (died 2007)
1902       Ted Heath (born), English trombonist and composer (died 1969)
1909       The Queensboro Bridge opens, linking Manhattan and Queens.
1910       The Mississippi Legislature founds The University of Southern Mississippi.
1912       Sultan Abdelhafid signs the Treaty of Fez, making Morocco a French protectorate.
1913       Frankie Laine (born), American singer-songwriter, and actor (died 2007)
1914       Sonny Boy Williamson (born), American singer and harmonica player (died 1948)
1926       Ingvar Kamprad (born), Swedish businessman, founded IKEA
1926       Peter Marshall (born), American actor, singer, and game show host
1929       Richard Dysart (born), American actor
1937       Warren Beatty (born), American actor, director, producer, and screenwriter
1938       Klaus Schwab (born), German economist, founded the World Economic Forum
1940       Astrud Gilberto (born), Brazilian singer-songwriter
1941       Bob Smith (born), American politician
1941       Graeme Edge (born), English singer-songwriter and drummer (Moody Blues)
1944       Allied bombing raid on Nuremberg. Along the English eastern coast 795 aircraft are dispatched. The bombers meet resistance at the coasts of Belgium and the Netherlands from German fighters. In total, 95 bombers are lost, making it the largest RAF Bomber Command loss of World War II.
1945       Eric Clapton (born), English singer-songwriter, guitarist, and producer (The Yardbirds, Cream, The Dirty Mac, Blind Faith, and Free Creek)
1945       World War II: Soviet Union forces invade Austria and take Vienna; Polish and Soviet forces liberate Gdańsk.
1948       Eddie Jordan (born), Irish race car driver, founded Jordan Grand Prix
1949       Naomi Sims (born), American model and author (died 2009)
1954       The Yonge Street subway line opens in Toronto. It is the first subway in Canada.
1962       MC Hammer (born), American rapper and actor
1964       Tracy Chapman (born), American singer-songwriter and guitarist
1965       Piers Morgan (born), English journalist
1965       Vietnam War: A car bomb explodes in front of the US Embassy, Saigon, killing 22 and wounding 183 others.
1966       Joey Castillo (born), American drummer and songwriter (Queens of the Stone Age, Eagles of Death Metal, Danzig, Sugartooth, and Zilch)
1968       Celine Dion (born), Canadian singer-songwriter
1972       The Easter Offensive begins after North Vietnamese forces cross into the Demilitarized Zone (DMZ) of South Vietnam.
1976       The first Land Day protests are held in Israel/Palestine.
1981       DeWitt Wallace, American publisher (died), co-founded Reader's Digest (born 1889)
1981       President Ronald Reagan is shot in the chest outside a Washington, D.C., hotel by John Hinckley, Jr. Another 2 people were wounded at the same time.
1986       James Cagney (died), American actor and dancer (born 1899)
2002      Queen Elizabeth (died), The Queen Mother of the United Kingdom (born 1900)
2004      Alistair Cooke (died), English-American journalist (born 1908)
2006      The United Kingdom Terrorism Act 2006 becomes a law.
2013       Phil Ramone (died), South African-American record producer, co-founded A & R Recording (born 1934)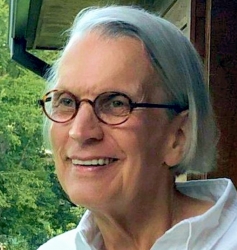 Interests include biological anthropology, evolution, social behavior, and human behavior. Conducted field research in the Tana River National Primate Reserve, Kenya and on Angaur, Palau, Micronesia, as well as research with captive nonhuman primates at the Yerkes National Primate Research Center and the Institute for Primate Research, National Museums of Kenya.